Create your personalized conference agenda so you can easily plan which sessions you want to attend at conference.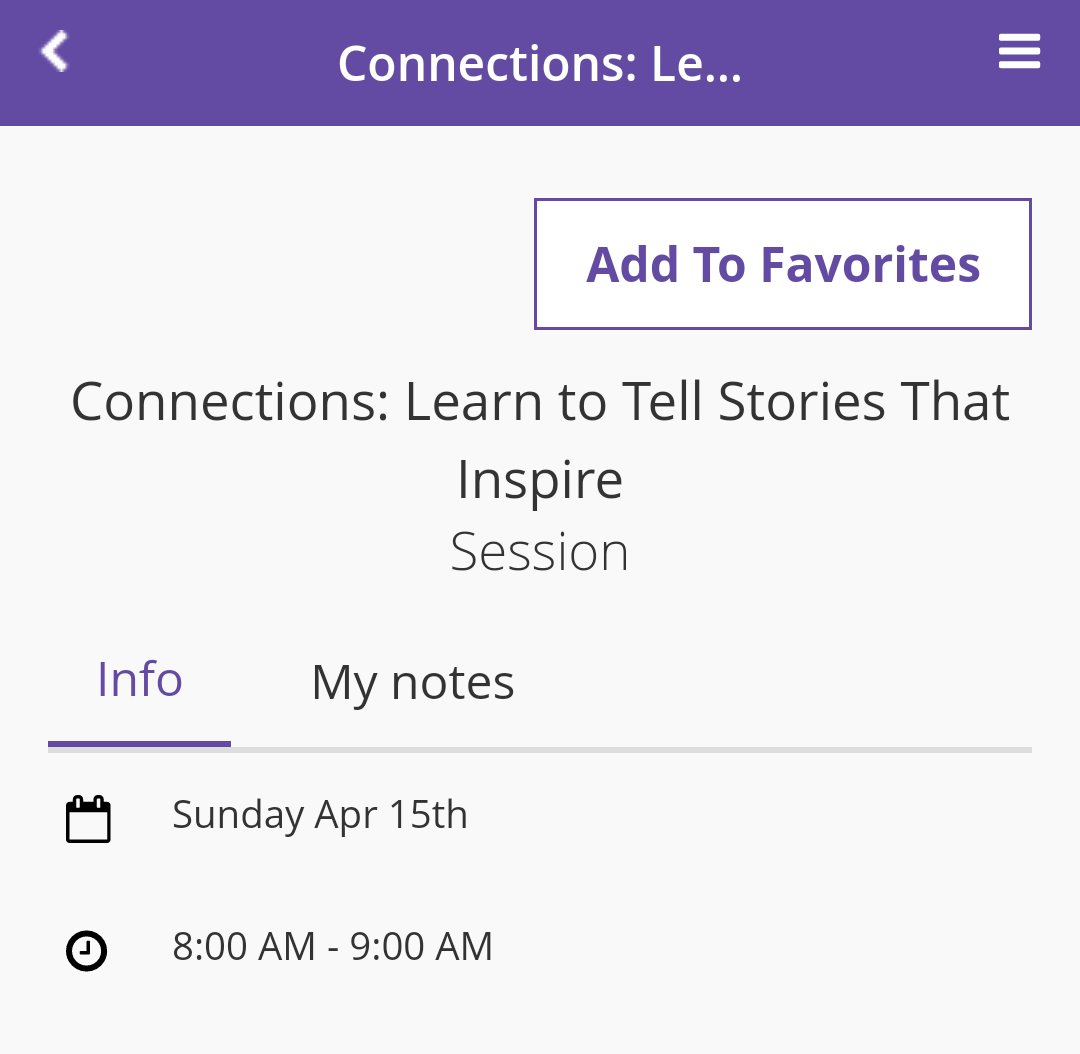 First, open up the Agenda in the app and click on the session you'd like to attend. To add it to your personal agenda, click the Add to Favorites button in the top right hand corner. If you selected sessions through your registration or the Attendee Service Center on or before Thursday, March 29, your sessions have been added to your personalized agenda for you!*

*Please note, there have been session changes. If you selected a session that is not showing up in your personalized agenda, this likely means the session is no longer taking place at the conference. Follow the directions in this section to edit the sessions in your personalized agenda, which can be updated at any time leading up to and during the conference.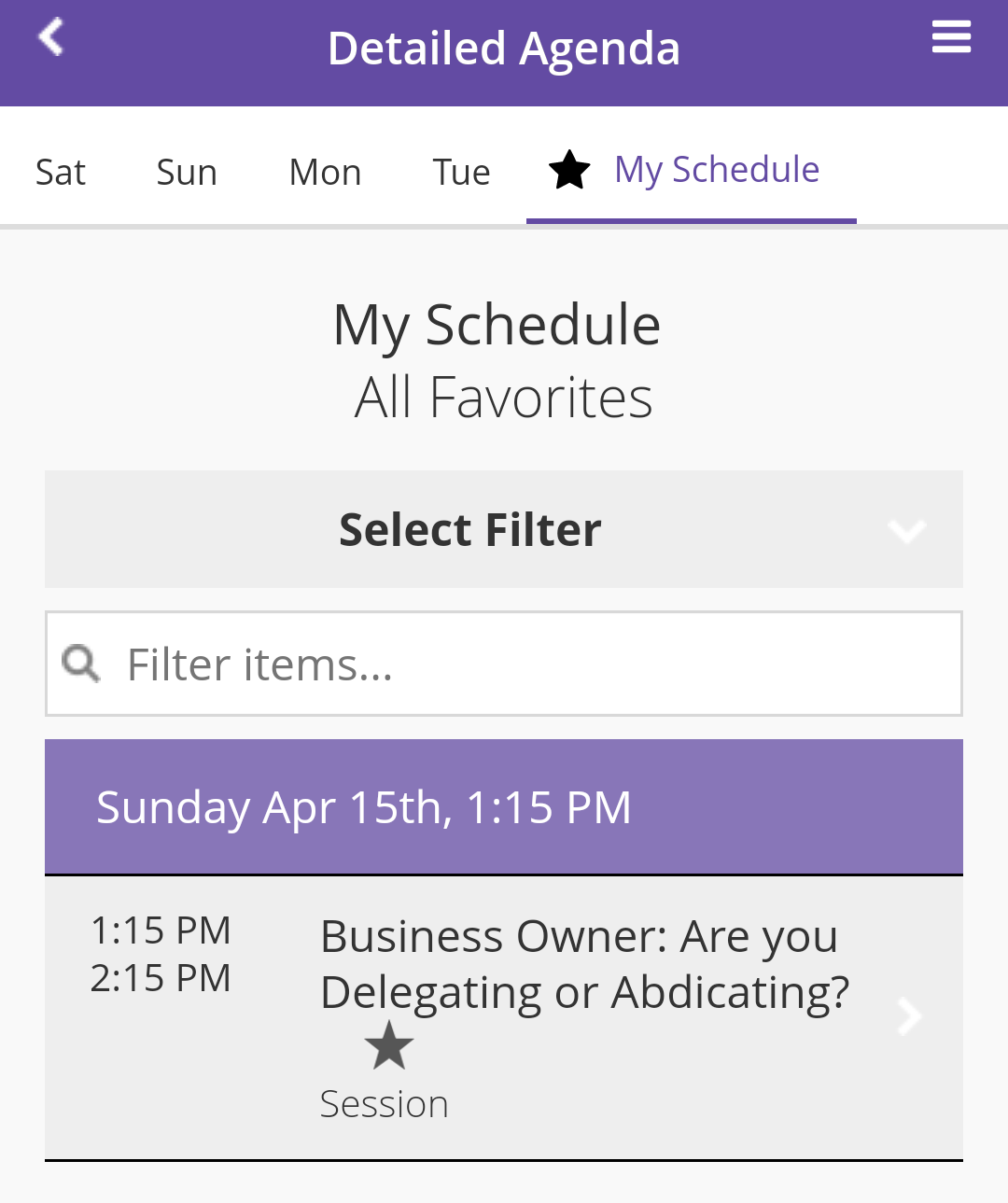 Once you have selected all your sessions, click the My Schedule tab at the top of the agenda page to view all of the sessions you selected. From here, you can easily access the session details and available handouts by clicking on the individual sessions.
---
Need App Support or Have Questions?