Award Recipients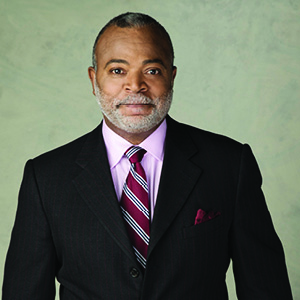 2019 Black Engineer of the Year
Anthony K. Mitchell,
Executive Vice President, Booz Allen Hamilton
---
2019 BEYA STEM AWARDS CONFERENCE NOMINATION AND SELECTION PANEL
What makes BEYA so valuable is that they select the best of the best, and recognize the work of a lifetime. Each year, BEYA judges select nominees from a talented pool of promising college students, new hires, mid-career professionals and managers, C-suite executives, innovators, inventors, and change agents. For more than 30 years, the judges have administered the selection process with integrity and distinction. We thank the 2019 judges for their dedication and selfless contribution.
Angela Barbee
Vice President – Engineering and New Product Development, Global Faucets
Kohler Co.

Dr. Mark Vaughn
Manager, Technical Talent Pipelining
Corning Incorporated


Dr. Eugene DeLoatch
Dean Emeritus, Clarence M. Mitchell School of Engineering
Morgan State University


Abigail Whiffen Arney
HR Director
Leidos

Patrick Cazeau
Director
The Boeing Company

Dr. Velma J. Deleveaux
Principal
Booz Allen Hamilton

Kirsti Dunn
Strategic Partnerships/Global Corporate Responsibility
Northrop Grumman Corporation

Dameone J. Ferguson, MSW
Global Diversity & Inclusion Consultant
Lockheed Martin Corporation

Cedric Fletcher
Senior Engineering Manager
Raytheon Company


Lisa Iannarino
Manager, Giving & Inclusion
General Dynamics Information Technology

Ben Charles King
Lead Multi-discipline Systems Engineer
MITRE Corporation

Jerry Massey
Manager, Test & Validation
United Technologies Corporation


Dr. Victor McCrary
National Science Foundation


Kenneth McKee
Director, Human Resources
Boston Scientific Corporation

Sangita Mehta
Senior HR Business Manager
Leidos

Terita Norton
Senior Project Leader
The Aerospace Corporation


Avalyn Pace
Technical Vitality Development Manager
IBM Global Markets

Garland L. Thompson, Esq.
Contributing Editor
US Black Engineer & Information Technology

Julie Williams-Byrd
Acting Chief Technologist
NASA Langley Research Center


Roosevelt Womble
Senior Manager of Engineering
Raytheon Company


Ronald A. Yates Jr.
Enterprise Program Management, Program Manager Development Program
The Boeing Company